Reading Time:
< 1
minute
INTERVIEW ON THE PRICE OF BUSINESS SHOW, MEDIA PARTNER OF THIS SITE.
Recently Kevin Price, Host of the nationally syndicated Price of Business Show, interviewed Davis Soderberg.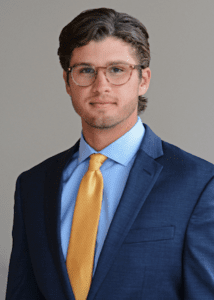 People invest in the stock market and hate the politics of the companies they purchase shares in.  They complain and act like victims, without taking action.  On a recent show Price and guest discussed a one of a kind organization that empowers individual investors to pressure the companies they have stock in to exercise the best and most ethical practices.
LISTEN TO THE INTERVIEW IN ITS ENTIRETY HERE:
The Price of Business is one of the longest running shows of its kind in the country and is in markets coast to coast. The Host, Kevin Price, is a multi-award winning author, broadcast journalist, and syndicated columnist. Learn more about the show and its digital partners at www.PriceofBusiness.com (scroll down to the bottom of the page).