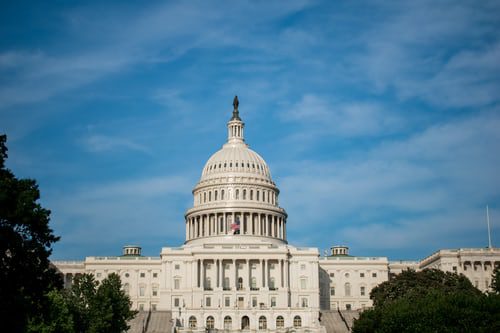 Reading Time:
< 1
minute
INTERVIEW ON THE PRICE OF BUSINESS SHOW, MEDIA PARTNER OF THIS SITE.
Recently Kevin Price, Host of the nationally syndicated Price of Business Show, interviewed William Flaig.
On a recent Price of Business show, Host Kevin Price visited with William Flaig, CEO of American Conservative Values ETF, about why Congress should  ban itself from Stock Trading
William Flaig, CEO of the American Conservative Values ETF (ACVF), discusses why Congress should embrace a recent push to ban its members from stock trading as a way to rebuild the trust of the American people. ACVF is an investment fund that helps ideologically conservative investor's make the best use of their time and money. Website link: 
https://acvetfs.com/
Kevin Price said that "the Congress's ability to pick winners and losers and knowing in advance how investments will be impacting the stock market, makes the current practice nothing less than insider trading."
LISTEN TO THE INTERVIEW IN ITS ENTIRETY HERE:
The Price of Business is one of the longest running shows of its kind in the country and is in markets coast to coast. The Host, Kevin Price, is a multi-award winning author, broadcast journalist, and syndicated columnist. Learn more about the show and its digital partners at www.PriceofBusiness.com (scroll down to the bottom of the page).