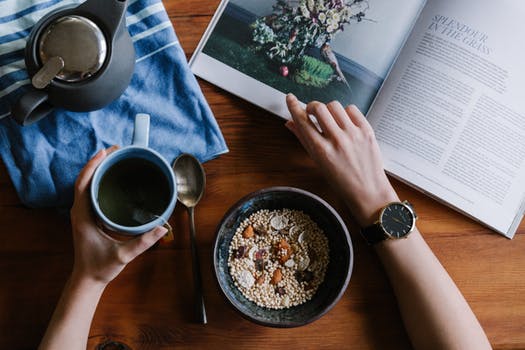 Reading Time:
3
minutes
A new health and fitness book, "Lean Body, Smart Life," by wellness expert and speaker Judith "Judes" Scharman Draughon, MS, RDN, LD, takes advantage of her 30 years of experience as a registered dietitian nutritionist with the latest scientific research.
"I've identified the 12 most important fixes to help you take charge of your health, take off fat, and feel better – all without being on a diet. These 12 fixes are your formula for a leaner body and a smarter, healthier life," she said. "Rather than another fad diet, this is a plan for life that helps you enjoy food without guilt."
The colorful, richly illustrated book is packed with practical tips, 36 how-to videos, and delicious, easy recipes. The book includes:
– Which foods to eat to burn body fat
– Which foods to track (instead of calories)
– When to eat and drink for optimal results (it does matter!)
– What small, seemingly insignificant actions lead you to eat less
– Which foods to buy at the grocery store, restaurants, convenience stores, and even airports
– How to prepare whole, tasty foods, super fast (cooking formulas included)
– The best exercise approach to make a real difference
The book also comes with 14 exercise videos, 10 how-to food videos and a video for each of the 12 fixes. The Lean Body, Smart Life App to help you track your progress is coming soon.
The crux of the book is her 12-Fix Lean Life Plan which she says is the key to losing fat, reducing inflammation, and preventing disease. This plan includes six fixes that refer to what foods to eat, one about what to drink, two fixes on how to eat, one fixes about when to eat, and the two fixes about exercising and sleeping.
Each fix comes with healthy action plans and two delicious recipes after each chapter.
Also included is a shopping, cooking and fitness chapter to help you easily and deliciously adopt the 12-Fix Lean Life Plan into your life.
Book Reviews
"This book cuts through often confusing diet and health recommendations with a 12-Fix Plan. Not a diet book, this plan for life offers practical tips, how-to videos, recipes and an affiliated app to kick-start and track diet and lifestyle journeys."  Food & Nutrition Magazine
"I am looking forward to sharing Jude's book "Lean Body Smart Life: 12-Fix Plan to a Leaner, Healthier, Happier Life" with my clients. It is holistic, well written, scientifically evidence based and most importantly it's content is easy to digest and fun to navigate." Emma Fogt, MBA, MS, RD, LDN, FAND, author of "Having Your All"
"This newly released, interactive book is a Nutrition 101 crash course meets whole foods, culinary-nutrition know-how. "Lean Body, Smart Life" is chock full of valuable tips, recipes and ideas designed to make eating healthfully tasty and feasible, no matter where you are in your life. This book is ideal for anyone who wishes she or he could bring their dietitian home with them." Rima Kleiner, MS, RD, LDN, Kleiner Nutrition
About the Author
Judith Scharman Draughon, MS, RDN, LD (aka Judes) is a registered, licensed dietitian nutritionist and author of "Lean Body, Smart Life."
She inspires many with her high-energy nutrition presentations, workshops, and seminars. She is owner of Nutrition Educational Solutions, but is known as Foods With Judes. Judes is the Corporate Wellness RDN at Total Customized Fitness and taught at the International Culinary Arts and Sciences Institute in Ohio along with other clinical positions throughout the years.
She raised four children in Cleveland, Ohio and now resides in North Carolina with her husband.
Judes is passionate about her quest to empower people to make small changes that make a big difference.