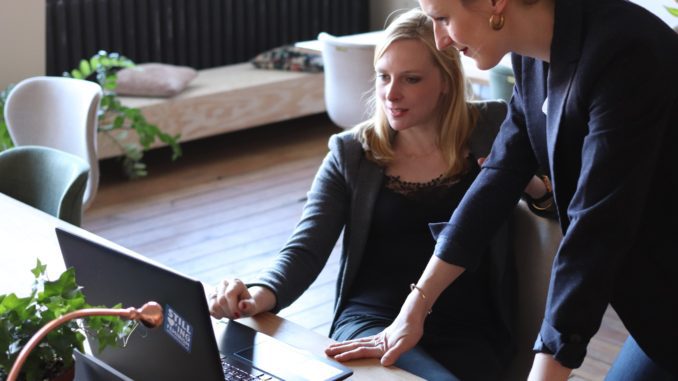 Reading Time:
3
minutes
In order for creators and brands to build meaningful and profitably beneficial relationships with people, they should be in a position to connect with consumers on their preferred communication channels and create content that puts them in front and on the minds of their audience. It is the only way creators can earn a good income from their content. When Dan Dasilva realized this, he also discovered that companies or personal brands cannot tell their story without a strong social foundation. That's why he built Impakt, a platform that goes live in September 2020 on Google Play and iTunes store. The application is simple, and enables any creator to be able to create paid or free groups. Free groups for any creator to connect personally with their audience and build a close knit relationship. I spoke to Dan about how creators can build and maintain profitably beneficial relationships with their audiences and here is what I found out.
There is More to Building Connections Than Previously Thought
From years of building connections with people from all over the world, two things have developed. The first is customer loyalty and the second is bottom line growth. According to Dan, whenever you invest in building relationships with consumers, it directly impacts your business revenue and boosts customer loyalty. In essence, when customers feel connected to brands, they will be more likely to increase their spending with that brand and even more prospective customers will buy from them over a competitor.
Simply put, good and healthy connections have the ability to cushion a business from a fallout when customers have a bad experience, or from losing customers to a competitor. 
A Creator's Most Important Role is "Playing the Connector"
Consumers expect content creators to serve as connectors. According to Dan, this means either promoting connection with their own audience or bringing people with different perspectives together toward a common goal together. There is no doubt that the demand for connections is growing stronger every day. We see how consumers continue to see personal brands in a new light, where creators emerge as leaders whose focus is primarily on building genuine relationships with their audiences. In the past, the focus was mainly on selling and further differentiating themselves from the competition.
Social Media is the Primary Connection Tool
Based on personal experience, most of us can admit that social media has introduced us to new people over time. If not, at least it has helped you understand something from a different point of view. This is the opportunity that Dan seeks to leverage with his brainchild, Impakt. As creators embrace their role as relationship builders, Dan is doubling down on paid or free groups to power connections as the next  logical step.
He understands that audiences want content creators to use social media to help them connect with others for several reasons. While some want brands to use social media to help connect like-minded people with each other, others want to find communities they can belong to or subscribe to. Then there are the outgoing people who would like to connect with others who are different from them. Whatever the reason, people just want to connect, and Dan vies it as his responsibility to change how creators build and maintain relationships with their audience. He is building a platform for the future to allow any creator to continue doing what they love doing and getting paid for it at the same time. The platform, Impakt, will be launched later this year in the month of September, to give the creator more control and at the same time giving their audience a closer connection to them. Dan is a visionary with a passion to help creators. He understands more than most people that the marketing and Public Relations world is rapidly changing and wants to make sure that you have all the tools necessary to help you stand apart from the noise. In finishing, if you are a content creator, you've probably already learned that influencer marketing is a tactic within a whole marketing plan. If you are not sure where to start your influencer marketing strategy, contact Dan Dasilva and he will be your guide to success.