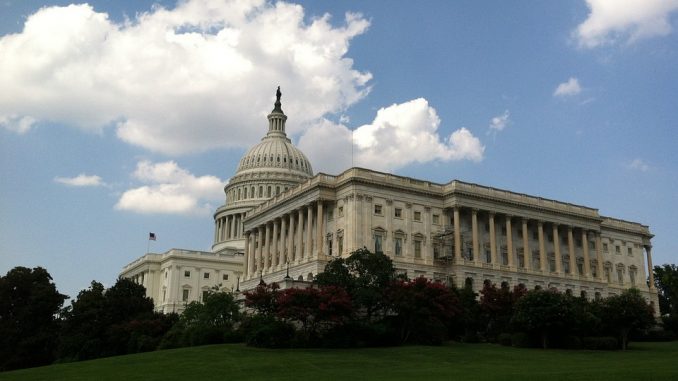 Reading Time:
2
minutes
Today Citizens Against Government Waste (CAGW) released its June 2017 WasteWatcher, a monthly dispatch to members of the news media, highlighting some of the most prominent fiscal issues affecting American taxpayers. The stories from its June edition of WasteWatcher are listed in part as follows:
Au Revoir, Paris Accord
By Elizabeth Wright
On June 1, 2017 President Donald Trump withdrew from the Paris Climate Accord. If the U.S. remained in the treaty, it would have caused the loss of 6.5 million industrial sector jobs by 2040 and cost the economy nearly $3 trillion over the next few decades. Full story here.
GAO Duplication Report Should Guide Trump
By Curtis Kalin
Early in his presidency, Donald Trump has demonstrated through words and deeds a commitment to reforming and reorganizing the federal bureaucracy, including the elimination of waste, fraud, abuse and mismanagement. A report from the Government Accountability Office (GAO) will make that job a little easier. Full story here.
Debt Ceiling: A Good Vehicle for Budget Process Reform
By Rachel Cole
Congress is no stranger to dealing with the debt ceiling. It was raised 14 times from 2001 to 2013, often with handwringing by both fiscal hawks and big spenders. Members of Congress view this must-pass legislation as an opportunity to attach riders, some of which are budget-related, and some of which are unrelated. Full story here.
Congressional Appropriators: Rating the "Third Party"
By William M. Christian
A practical reality of life on Capitol Hill can be summed up with a saying often attributed to Sen. John McCain (R-Ariz.). In his book, Worth the Fighting for, Sen. McCain writes that, "there are, it is often observed, three parties in Congress, Republicans, Democrats, and appropriators." Full story here.
The Jetsons and the Internet of Things
By Deborah Collier
"The Jetsons" was only on television for one season, 55 years ago, but it produced a lasting impression about an interconnected future. The show didn't use the term "Internet of Things," but much of what took place fits into today's technology. Full story here.
CAGW is the nation's largest nonpartisan, nonprofit organization dedicated to eliminating waste, fraud, abuse, and mismanagement in government.