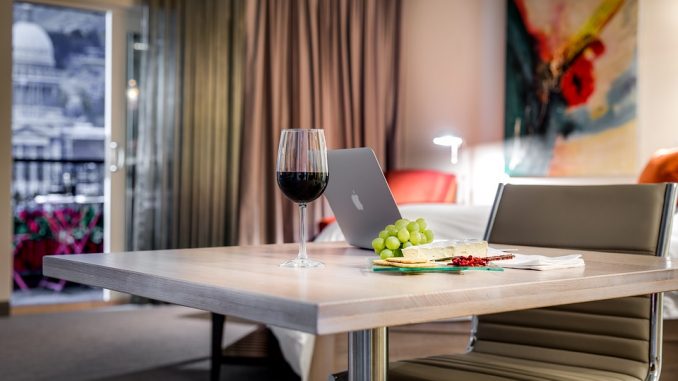 Reading Time:
2
minutes
Hilton (NYSE: HLT) will welcome its first guests in Niger in 2019 after signing a management agreement with Niamey Hotel & Suites Niger Ltd for a 142 guestroom property in its capital city of Niamey.
Hilton Niamey will become the first hotel to open in Niger under an international brand and will operate under Hilton's flagship upper upscale Hilton Hotels & Resorts brand.  The West African country will join 103 in which Hilton operates globally with the company having recently added a presence in neighboring Chad through 2016's opening of Hilton N'Djamena.
Patrick Fitzgibbon, senior vice president, development, EMEA Hilton said: "2019 will mark our fiftieth year of operating in Sub-Saharan Africa.  We have long been champions of the continent's potential and we continue to lead the way in developing within new markets as we are doing in Niger.  It will be fitting to welcome our first guests here during what is set to be a landmark year for the company as a whole."
Construction is already underway at a centrally located site in Niamey on Rue des Oasis, which will allow guests easy access to the administrative hub of the city with many embassies and government buildings located on or around this main road.  The property will take the form a new build nine-story tower block and the 142 guest rooms include a total of 10 suites and a Presidential Suite.  Four dining outlets will also be located on site along with modern business and fitness facilities.
Danjuma Ibrahim of Niamey Hotel & Suites Niger Ltd said: "It is a great honour for us to be bringing the world renowned Hilton brand to Niger for the very first time.  Hilton Niamey will be constructed in line with the world class standards of accommodation guests around the globe expect from a brand such as Hilton and will become a standout location for travelers visiting the city and indeed for local citizens as a venue for meetings and events."
Hilton Niamey will be located at Rue des Oasis, Deizeibon, Niamey, Niger
View more news about Hilton at newsroom.hilton.com.