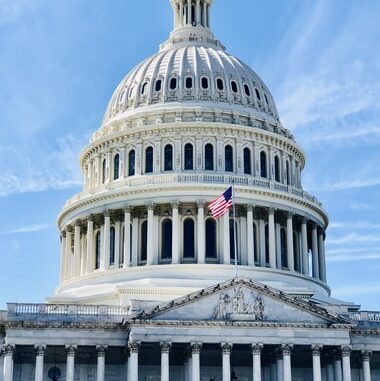 Reading Time:
2
minutes
INTERVIEW ON THE PRICE OF BUSINESS SHOW, MEDIA PARTNER OF THIS SITE.
Recently Kevin Price, Host of the nationally syndicated Price of Business Show, interviewed attorney, Lee Kaplan.
Kevin Price, Editor at Large for USABR and Host of the nationally syndicated Price of Business show, recently interviewed Lee Kaplan of the business law firm, Smyser, Kaplan, and Veselka about the politics of Texas and nationwide. Kaplan is a long time contributor of the Price of Business show and brings important perspectives on politics, business, and the law.
Kevin Price and attorney Lee Kaplan talk about the process to convict Donald Trump and whether that is even constitutional.  Kaplan argues that it is, citing a case from the 1870s.  They also discuss the merits of impeachment and whether it is in the nation's interest.
NBC News notes, "In 1876, as the U.S. House of Representatives was about to vote on articles of impeachment against Secretary of War William Belknap over corruption charges, Belknap walked over to the White House, submitted his resignation letter to President Ulysses S. Grant, and burst into tears.
"The House still went ahead and impeached Belknap, and the Senate tried him, with the impeachment managers arguing that departing office doesn't excuse the alleged offense — otherwise, officeholders would simply resign to escape conviction or impeachment.
"And the Senate voted in 1876, by a 37-29 margin, that Belknap was eligible to be impeached and tried even though he resigned from office.
"But Belknap was eventually acquitted, with the Senate failing to muster the two-thirds vote needed to convict."
The Price of Business is one of the longest running shows of its kind in the country and is in markets coast to coast. The Host, Kevin Price, is a multi-award winning author, broadcast journalist, and syndicated columnist. Learn more about the show and its digital partners at www.PriceofBusiness.com (scroll down to the bottom of the page).
LISTEN TO THE INTERVIEW IN ITS ENTIRETY HERE: