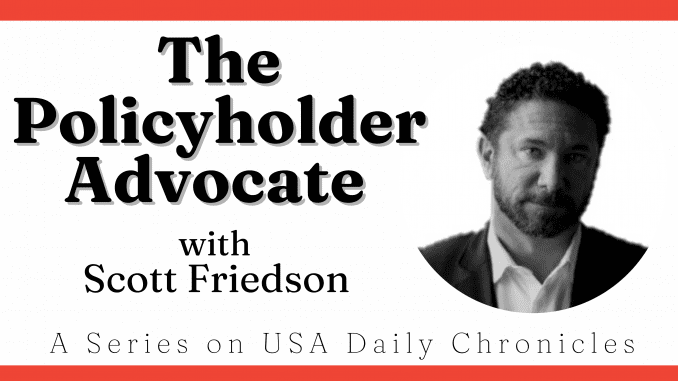 Reading Time:
< 1
minute
Insurance Claim Recovery Support LLC (ICRS) is led by Scott Friedson, Public Adjuster & CEO with over 20 years of experience in commercial real estate. Licensed in multiple states, the firm of Public Insurance Adjusters is dedicated to exclusively representing the interests of Commercial and Multifamily policyholders as well as management companies whose real estate assets have suffered fire, hail, hurricane, tornado, lightning, wind, water, vandalism, business interruption or other storm damages. Scott retired as CEO of National Income Property LLC, a Texas based commercial real estate brokerage firm specializing in apartment complex acquisitions and dispositions after Mr. Friedson and partners sold their multifamily holdings in Houston, TX and won the Paragon Award from the National Apartment Association for Real Estate Investors of the Year 2007. Today, Scott is still an avid passive real estate investor.
Scott's reputation as a diligent & ethical commercial real estate professional has earned the trust of some of the largest commercial property owners and management companies in the U.S. to settle large and complex insurance claims. He routinely helps policyholders manage risk and liabilities associated with property damage insurance claims, over $200 Million in commercial property damage insurance claims have been successfully negotiated by Friedson solely on the behalf of insured policyholders. ICRS' track record for settling claims and avoiding unnecessary litigation or appraisal is impeccable. The firm offers comprehensive property claim adjusting, estimating, forensics engineers, building consultants, damage appraisers, weather data, negotiating, policy interpretation building code/ upgrade analysis, & business interruption claim documentation to support the maximum benefit in the shortest amount of time possible.
Learn more at https://www.insuranceclaimrecoverysupport.com/.
The Scott Friedson Commentaries