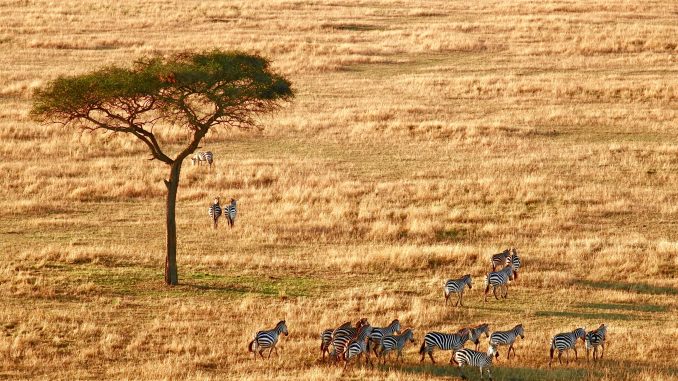 Reading Time:
3
minutes
Tanzania offers one of the most captivating landscapes in Africa, which features the gorgeous Mount Kilimanjaro. Also, you can explore tons of national parks where the Tanzanian government protects African wildlife. Aside from all the natural and historical sites, you can also visit beautiful beaches in Zanzibar. The islands offer crystal waters under the sun while relaxing in the golden sand. In addition, Tanzania enjoys a quiet and safe environment, which isn't common in most African countries. Therefore, make your way to Tanzania and check these 4 tourist spots.
Lake Manyara National Park
This national park protects forests, woodlands, swamps, and grasslands. In other words, you have an array of ecosystems ready for your visit. Most of the park is covered by water due to Lake Manyara. The water body hosts tons of flamingos and other bird life. Still, the park's highlight is the large population of elephants, lions, and hippos. Compared to other parks, there is a chance to see them up close. Lake Manyara is also home to the largest concentration of baboons worldwide. Some activities you can do here include canoeing, wildlife drives, mountain biking, and bird watching. 
Mafia Island
Mafia Island is a major destination for divers and snorkelers from around the globe. They expect to see the undersea world protected by the Mafia Island Marine Park. It's recommended to visit between October and March, when the water is clear. The park offers coral gardens, fish species, and a quiet diving experience. The area has over 400 species of fish and lots of bird species. Mafia Island is also known for protecting green turtles (an endangered species) and as a deep-sea fishing destination. Most people can catch tuna, sailfish, and marlin. It's relevant to mention that Mafia Island was a major settlement during the 12th and 14th centuries. It was a point for the East African trading routes. 
Tarangire National Park 
Head to Tarangire National Park, a fascinating area for wildlife viewing. It was established in 1970, and most animals can be seen between July and September (dry season) as they get together to search for water. During this period, the park holds the highest concentration of migratory wildlife. It's easy to spot buffaloes, impalas, zebras, and gazelles, especially around the lagoons. Elephants are another popular animal in the park. In addition, you can spot over 300 bird species, such as vultures, herons, storks, and kites. 
Pemba Island
Pemba Island is located in the northern part of the Zanzibar archipelago. Around the island, you can find fascinating scuba diving spots. The visibility of the Indian Ocean on this part is unparalleled. Explore the coral gardens, sponges, and sea fans. Visit the city of Chake Chake in the center of Pemba, which is usually the base for scuba divers. Pemba isn't as popular as Zanzibar, meaning you won't find large groups of tourists. For this reason, it shows a laid-back atmosphere. Due to its hills and deep valleys, travelers are visiting to do mountain biking. Nearby, explore the uninhabited tropical island of Misali Island Beach. The white-sand beaches are all you need for your holiday. Additionally, Pemba is a major clove producer and is known for its juju traditions about medicine and magic. If you're into voodoo and traditional healing, Pemba Island has all the experts.  
Tanzania eVisa
Now that you're convinced about Tanzania, it's time to explore the mandatory documentation you require for a smooth entry. According to your nationality, you may need the [Tanzania eVisa]. This mandatory document allows you to enter Tanzania for tourism. Luckily, **iVisa.com** can help you with the digital process. Provide your passport details and other requirements described on the application page to obtain the electronic visa. After that, expect an email from the platform with your digital document. Show it to Tanzanian authorities and enjoy this marvelous country. The visa is valid for up to 90 days and provides a single entry. This type of visa is only valid when entering through Julius Nyerere International Airport (JNIA), Kilimanjaro International Airport (KIA), Abeid Amani Karume International Airport (AAKIA), Namanga land border, or the Tunduma land border. Tanzania has so much to offer. Travel soon and enjoy this unique African country.