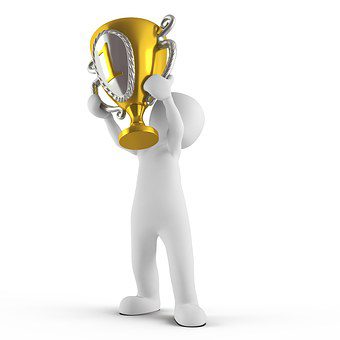 Reading Time:
2
minutes
Quantum Global Technologies (QGT) is pleased to announce Advanced Statistical Process Control certifications for its QuantumClean Advanced Technology Cleaning Centers® in Hillsboro, OR and Phoenix, AZ.
Advanced Statistical Process Control enables perfect ultra-high purity part cleaning time after time.  This certification reflects QuantumClean's dedication to continuous improvement and commitment to eliminating process variation for our customers.
"This is just the first of several phased certifications to deliver world class, ultra-high purity cleanliness consistently across all sites and process lines.  We are proud of this success in our pursuit of excellence in continuous improvement," states Tim Burrows, QGT Global Director – Quality and Continuous Improvement.
"Our advanced semiconductor cleaning, coating and analytical testing centers help our customers REDUCE cost-of-ownership.  Analytically validated ultraclean parts result in FASTER chamber recovery and LONGER Mean Time Between Cleans.  Optimized cleaning methods and proprietary recoating technologies EXTEND part life.  Fast part turnaround times REDUCE inventory costs.  We are the only firm to offer ultra-high purity chamber part cleaning validated by a Certificate of Analysis from an accredited laboratory — ChemTrace," adds Scott Nicholas, President and CEO QGT.
About Quantum Global Technologies®, LLC
QuantumClean® and ChemTrace® are divisions of Quantum Global Technologies, LLC headquartered in suburban Philadelphia, Pennsylvania USA.
QuantumClean is the global leader in sub-10nm ultra-high purity outsourced process tool chamber parts cleaning and coating services, tool part life extension and process tool part optimization solutions to the semiconductor wafer fabrication, OEM and OPM industries.
Founded in 2000, QuantumClean operates innovative Advanced Technology Cleaning Centers®built on the premise of providing customers process improvement through consistently cleaner parts® that exceed industry standards.  These solutions dramatically reduce our customers' total cost-of-ownership.  With 1,500 employees in 18 facilities located in 8 countries, QuantumClean provides unsurpassed cleaning capability and convenience worldwide.  quantumclean.com
For 25 years, ChemTrace has provided independent and analytical verification of process tool chamber part cleaning effectiveness.  Recognized as the leading reference analytical testing laboratory for the semiconductor, solar and related industries, ChemTrace has the solutions for FAB, OEM and OPM's critical cleaning issues and requirements.  Over 100 employees in 5 labs located in 3 countries, ChemTrace offers unsurpassed microcontamination analysis.  chemtrace.com
QuantumClean, ChemTrace, Advanced Technology Cleaning Centers, ATCC, Process Improvement through Consistently Cleaner Parts, Single Part Chemical Clean and SPCC are all registered trademarks of Quantum Global Technologies, LLC.
ACS, Atomically Clean Surfaces, Alternative TWAS, Analytical & Engineering Services, C-Coat, Cleancoat, Cleaning, Coating & Testing Center of Excellence, Environmentally Clean Process, ECP, Final Surface Finish, FSF, QGT, M-Coat, PartSmart, PT3, QualClean, Selective Deposition Removal, SDR, Service Request form, SRF, Solution Based Chemistry, TechBriefs, The Perfect Order, The Perfect Qual, The Perfect Process Transfer, Tight-Coat, V-Clean, VeriClean, Waterless Acid, Y-Coat, Z-Coat, Smart, Lean, Clean and Green, Center of Excellence and Validated Ultra-High Purity. Maximum Productivity are all trademarks of Quantum Global Technologies, LLC.