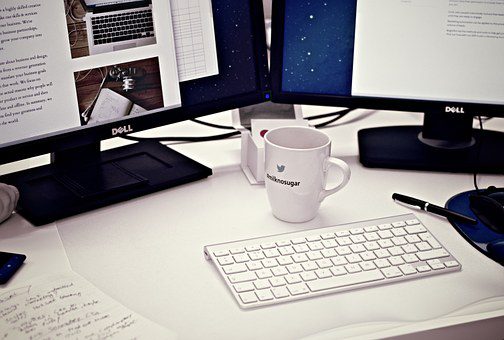 Reading Time:
2
minutes
The Problem with being a "Sole Proprietor" is time.
When we first start out in business we wear every hat: 
        Chief buyer
        Chief seller
        Chief marketer
        Chief of SEO
        Chief money finder
        Chief bill payer
…this list goes on and on and on, and there is no doubt some of the things you are forced to do because you're a small company, are NOT what you should be focused on!
You know you need help, but the idea of dealing with employees can be a treacherous path to deal with. Who do you hire? How much do you pay? What about payroll and payroll expense? What if you hire the wrong person?
Let me help you with some of these questions. May I humbly suggest you use a Virtual Assistant (VA) to fill at least some of the seats you need to STOP sitting in.
VA's and companies that specialize in trained VAs can be a tremendous asset. They can also be very affordable given the exchange rates when dealing with a workforce from different parts of the world. Using a VA can be a very viable way to garner responsible and professional person to assist you. 
There are probably companies that specialize in training VA assistants to help you do exactly what you and your company do. Do an online search!
Look for a company capable of finding someone to help in your industry; they find them, they train them, and they act as a liaison between you and your assistant to help overcome any obstacles the distance or the language or the different culture presents. 
I routinely use VAs in my many of my companies. I have two that help me in my Creative Real estate investing company and I have one that supports my acquisition manager in my house flipping company.
I have another that assists me in the artwork and design of my book layouts. They are very responsible and loyal and I've come to know them and love them. They are as much a part of my team as anyone  else!
With new technology, like skype or zoom, I even get to see my VAs when we have meetings and on conference calls with other teammates. The distance becomes a  non-issue!
I have used companies that train my assistants to understand exactly what people in my industry are doing and the vocabulary we use. Sometimes these assistants are trained up to 45 days before I even have the chance to hire them. When I do want to hire a VA, I'm given videos and personality tests to help me pick the right person for my company efficiently and quickly.
Our company also records training for all the VA tasks so if we do need a replacement it is easy to train someone new or delegate tasks. These recordings are priceless and help every VA we use to review task processes as  needed.
What do I use a VA for?  Podcast scheduling and marketing, Finding Buyers and Sellers of houses, working with affiliate marketers, email marketing, design, social media marketing, accounting, phone calls, research and a ton more tasks that we can easily  delegate.
Check out 1000Houses.com/vamadeeasy or 1000Houses.com/va123 or check out an episode on "The Price of Business" radio show where we discuss the value of Virtual Assistants.
.