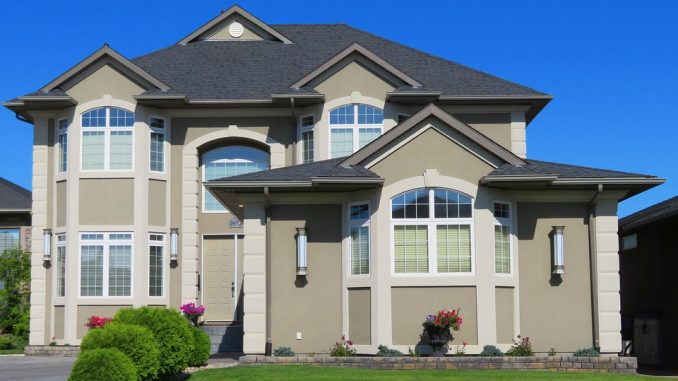 Reading Time:
3
minutes
This week marks the release of the July Housing Tides Report™, featuring an update to the Housing Tides Index™, an objective and sophisticated approach to quantifying and comparing the health of U.S. housing markets. This month's Index update reveals an improvement in housing market health as loan performance improved to the best levels in nearly a decade.
Understanding the health of a housing market and its relationship to other top markets requires an aggregated, comprehensive view of the industry. The Housing Tides Index provides a succinct monthly measure of market health across the top 41 U.S. markets. Referencing 18 market indicators ranging from unemployment rates and housing permits to rental vacancy and mortgage foreclosure rates, the Tides Index helps users understand exposure at a deeper level than is currently possible.
It's important to note the considerable local variations in the Housing Tides Index. With a score of 76.8, Virginia Beach, VA held the top spot in our rankings for the fifth straight month, largely due to new construction levels that have matched employment and household growth, moderate home price and rent affordability, and strong mortgage performance. On the other hand, with an Index value of 62.9, New York City has languished at or near the bottom of our rankings for the last seven months, suffering from rental costs that require nearly 50% of the median local income, a net exodus of households from the metro area according to latest Census data, and the highest rate of homes in foreclosure in the country.
The ratio of U.S. housing permits to employment growth in the previous year fell to 0.45 in April from 0.51 in March, with 2.57 million workers added to payrolls but just 1.17 million housing permits approved. The Housing Tides team suggests a target healthy range of 0.5 – 1.5 housing permits per job added. As such, the number of homes permitted in the last year is well short of what's needed to attain balance in the market. Economists estimate that the U.S. needs approximately 1.5 million housing units per year to keep up with household growth and the loss of obsolete units.
As a consequence, housing inventory fell to 2.7 months of supply in May, its lowest level since Redfin began tracking the market in 2010. Six months of supply is generally regarded as a balanced, healthy level of inventory. There is some variation among major metro areas; 28 of the 41 metropolitan areas tracked by the Tides team totaled less than 2.7 months of supply, with the Seattle, Denver, and San Jose markets all containing less than one month at the current sales pace. The shortfall of homes for sale signals continued price appreciation throughout the year barring any unforeseen economic shock.
The U.S. construction unemployment rate fell to 6.3% in April and is now better aligned with anecdotal evidence of industry labor shortages.
Last month we noted that the mortgage delinquency rate fell to 3.62% in March, its lowest level since 2007. April data show that delinquencies spiked in April, with 4.08% of all mortgages 30 or more days past due. However, we should remember that delinquencies also rose in April 2016 from the previous month.
Single-family housing permits rebounded in aggregate across the metro areas we track, totaling 40,300 in May after falling to 35,600 in April. Multi-family permits dropped slightly in May, totaling 23,700, and the six-month moving average fell for the fourth straight month to a rate of 23,300 permits per month.
Please reference the attached graph to view the Ten Healthiest U.S. Housing Markets – July, 2017.
Click here to view the complete Housing Tides Index of the top 41 U.S. markets.
Media Exclusive! Housing Tides Media Monthly Pulse
Subscribe to our email service exclusively created for media which delivers an updated infographic depicting the latest monthly Housing Tides Index, the complete Index as it appears in the Housing Tides Report™, and a brief executive summary. All content can be shared in print and digital publications, with attribution to the Housing Tides Report.
Members of the media can subscribe to the Housing Tides Media Monthly Pulse here.
About Housing Tides
Housing Tides™ ("Tides") is the only monthly report that provides a comprehensive measure and aggregated understanding of the health of the U.S. housing and home building industry. Designed to take the guesswork out of the vast amount of forecasting information published about this sector, Tides is a sophisticated report that delivers city-specific, updated information when market conditions change. It is the only report that uses natural language processing and machine learning to correctly understand and synthesize large volumes of data, making it more comprehensive, balanced, and reliable than any other report of its kind. For further information, please visit housingtides.com and connect on Twitter, Facebook and LinkedIn.
Housing Tides is proudly partnered with IBM Watson®.