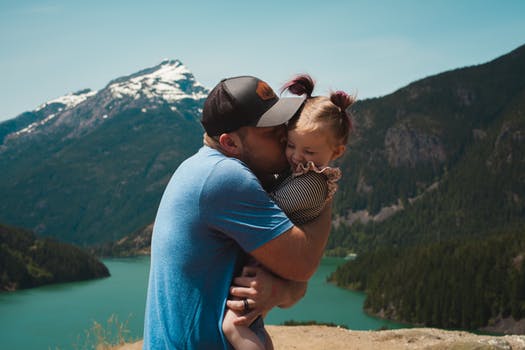 Reading Time:
3
minutes
Multiple studies have found that the positive and active presence of fathers plays a central role in their children's lives. Children who feel close to their fathers exhibit better cognitive and social functioning, including increased self-control, self-esteem and empathy. Overall, having an involved father significantly contributes to happier and healthier children; and this is true whether the father lives with his child or not. There has been a massive growth in father involvement over generations. Fathers now spend nearly triple the amount of time with their children than fathers in the 1960's – not only playing with their children, but actively involved in their day-to-day care and nurturing, like helping with homework, reading, and taking children to doctor visits, among others. And, dads today still want to be more involved. About 1 out of every 2 dads (48%) say they don't spend enough time with their kids and feel compelled to do a better job at parenting.
"Dads today want to be a bigger part of their children's lives, and this partnership with SoulPancake helps us show fathers across the country how they can do this," said Clarence H. Carter, Director in ACF's Office of Family Assistance, which oversees the fatherhood program. "This new work builds upon the creative efforts of our Clearinghouse's media campaign, celebrates everything that dads are already doing, and inspires more fathers by emphasizing their critical role in the lives of their kids."
An extension of the longstanding Responsible Fatherhood media campaign, this uplifting series created by SoulPancake surprises dads with the things they need to hear. Brought into a studio under the guise of a parenting program, each episode shows a dad recounting his parenting triumphs, struggles and fears with complete sincerity – until he is surprised by his kids showing up and sharing what they love most about Dad. What starts as an interview, culminates in an unscripted moment of laughter and tears of joy. By highlighting the humor and candor the dads use to connect with their kids, the videos aim to reassure fathers that the moments spent with their children can make the biggest difference in their lives.
"The campaign addresses a poignant issue and has consistently reminded dads of their important role in the lives of their children," said Ad Council President and CEO Lisa Sherman. "We're thrilled to be partnering with SoulPancake to tell a new chapter of this story in an authentic and heartfelt way. SoulPancake is an incredible partner, and we are so proud of the work we've created together."
The third of the three-part video series launches today on SoulPancake's social channels (YouTube, Facebook and Instagram).
"We were excited to work with Ad Council on this project because the work they do shines an important light that helps connect humans, and we share in that goal," said Rainn Wilson, Co-Founder of SoulPancake. "SoulPancake was born to make content that matters, and as a father myself—to both SoulPancake and my son—I can say, this matters."
Since the Responsible Fatherhood campaign was first introduced in 2006, it has secured over $372 million in donated media and formed partnerships with the likes of WWE Superstars and Sony Pictures. According to the Ad Council's tracking study, two-thirds of fathers in the US report having heard or seen at least one of the campaign's PSAs (64%). Those who are aware of the campaign PSAs are significantly more likely to help their children with homework (68% vs. 41%), tell their child a joke (66% vs. 52%) and read to their child (54% vs. 27%) compared to those who are unaware of the campaign. Fathers are directed to Fatherhood.gov where users will find helpful tips, tools, information and jokes to help them get more involved with their kids.
"This new series with SoulPancake is an opportunity to see and hear from real dads what research has been pointing to for years: Dads today want to be more involved than ever," said Kenneth Braswell, Director, National Responsible Fatherhood Clearinghouse and Fathers Incorporated. "All dads should be supported and celebrated for their efforts on Father's Day and year-round because we know how the story ends for the kids whose fathers show up for them consistently—these children and families thrive."
Stay connected with the campaign via social media on Facebook and Twitter. For more information or to access additional resources, visit www.fatherhood.gov.