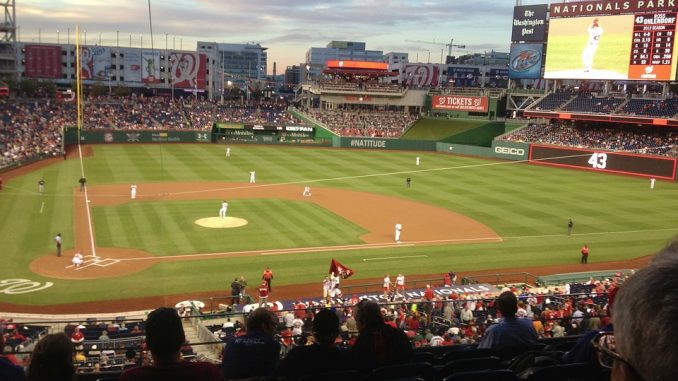 Reading Time:
5
minutes
Frank Robinson was not only one of the greatest players in the history of Major League Baseball, but a civil rights pioneer, becoming the first black manager in the league.  He was inducted in the Hall of Fame on the first ballot, bolstered by impressive numbers.  His credentials include:
The only player to be the MVP of both the American League and the National League
He played professionally for 20 years
In that 20 year history, he accumulated a .294 batting average, 2,943 hits, and 586 home runs.
Robinson's career included working with many teams throughout that history.  Many of them have come out to pay tribute to Robinson.
His earliest MLB team was the Cincinnati Reds.  The Cincinnati Business Journal reports "Frank Robinson is considered one of the greatest players to ever wear a Cincinnati Reds uniform," Reds CEO Bob Castellini stated. "His talent and success brought dynamic change to the Reds and to our city. His retired Number 20 and statue gracing the gates of Great American Ball Park stand in tribute and appreciation for the immense contribution Frank made to the Reds."
The next stop along the way of his career was with the Baltimore Orioles.  In a statement the Angelos family stated "Frank Robinson was not only one of the greatest players in Orioles history, but was also one of the premier players in the history of baseball. Fans will forever remember Frank for his 1966 season in which he won the Triple Crown and was named MVP during a year that brought Baltimore its first World Series championship. His World Series MVP performance capped off one of the greatest individual seasons in baseball history. An Orioles Legend and a Baseball Hall of Famer, Frank brought us so many wonderful memories, including two championships, during his time in Baltimore."  Read more.
After that Robinson played for the LA Dodgers.  In a blog post the Los Angeles Dodgers, Mark Langill stated "Baseball trailblazer and Hall of Famer Frank Robinson, the first African-American manager and the first player in Major League history to win the MVP in each league, passed away Thursday morning at 83 years old at his home in California."
"Robinson's one season with the Dodgers in 1972 coincided with the birth of future L.A. manager Dave Roberts in May, the passing of Brooklyn Dodger icon Jackie Robinson in October and moved him closer to realizing Jackie Robinson's dream of an African-American manager in the Major Leagues."
Next in the trek of his extraordinary career was a stint at the Los Angeles Angels.  Halosheaven.com remembered Robinson's tenure.  Robinson "started things off by hitting a home run in his first ever at bat for the Halos, off of Steve Busby in a 3-2 victory over the Kansas City Royals. A few weeks later, he hit a three-run homer against the Baltimore Orioles in his first game against them since they had traded him at the end of 1971 (Robinson's homer helped fuel an Angel comeback that saw a 5-0 deficit end up a 6-5 Angel victory). At the end of his first year with the Angels, Robinson finished the season second in the league with 30 home runs."  "Halos" is the affectionate nickname for the Angels. 
It goes on to say:
"Frank Robinson had another great year in 1974 for the Angels, to the tune of a 146 OPS+ while leading the Angels again in HR, RBI, OBP, and Runs Scored. He was selected as a reserve on that year's All-Star team (he hit into a force out to end the sixth inning in his only at bat). He was such a feared hitter, even at age 38, that he ended up third in the league that year in intentional walks (14)."
Robinson ended his player exclusive career with the Cleveland Indians.  The team's website played tribute to the great player:
"Frank Robinson, a trailblazing figure who was Major League Baseball's first African-American manager and one of its greatest players during a career that spanned 21 seasons, died Thursday after a prolonged illness. He was 83.
"Known as much for his leadership, toughness and raging competitive fire as his sheer greatness as a player — that is, crowding home plate so much that he dared pitchers to throw inside — Robinson was elected to the Baseball Hall of Fame with 89.2 percent of the vote in his first year of eligibility in 1982."  Read more.
Robinson's player exclusive career ended in Cleveland, and his ear as a player-manager began there too.  On his managerial experience the Indians noted "He understood the historical significance of the moment, in part because he had endured racial taunts and the humiliation of segregation, including not being allowed to eat or live with his white teammates."
"In the first inning of that first game as manager — in a moment Cleveland fans have routinely voted the most memorable in franchise history — Robinson stepped to home plate and homered off Yankees starter Doc Medich."
Robinson enjoyed a stint as the manager of the San Francisco Giants.  In a statement on the website, the Giants observed "Robinson, who passed away Thursday at the age of 83, arrived in San Francisco with the distinction of having become the Major Leagues' first black manager in 1975 with Cleveland. Yet Robinson refused to dwell on his status, former pitcher Mike Krukow said.
"'He never, ever talked about it,' said Krukow, now a Giants broadcaster. 'In his mind, he simply did his job, and his job was to be a professional and to teach us how to be professionals. That was, to me, what his legacy was all about.
"'And he was smart. Please emphasize that. This guy had intelligence from another level. You knew he was smarter than you when you walked into the room.'"
Robinson returned to the Baltimore Orioles to continue his managerial career (see the tribute above by the team).
Finally, Robinson ended his career as a manager by joining the Montreal Expos (which is not the Washington Nationals). The team released the following statement:
"The Lerner family and the entire Washington Nationals organization extend our deepest condolences to the family of Frank Robinson. Frank was one-of-a-kind. A trailblazer throughout his career, he was steadfast and courageous in his defense of justice and diversity in the game of baseball. In addition to his Hall of Fame playing career, Frank broke down barriers, was a leader and mentor. Not only did he lead our team in our early years, helping to establish our culture and develop young players, but he remained connected throughout the years with our organization. His contributions to our team helped set us on a path to success and his continued presence helped remind us why we love this game. He was an ambassador for both the Nationals and the game throughout the city, but was especially fond of sharing stories with children from a nearby elementary school about his time in the big leagues. More than all of this, he was a dear friend to our family and will always be remembered as being an important part of the Nationals family."
Robinson is one of the greatest contributors to the sport of baseball in history and made a significant difference outside of the ballpark as well.