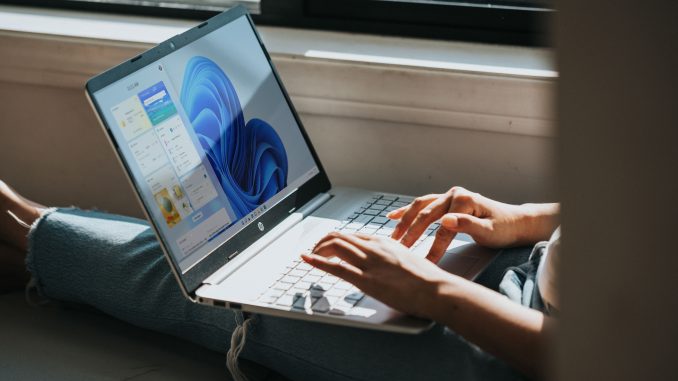 Reading Time:
2
minutes
When upgrading to a new version of Windows, the procedure may be somewhat time-consuming and typically requires a complete reinstallation of the operating system. Windows 11 is supposed to be considerably more user-friendly in terms of upgrading. An eligible PC may simply download the update, making it easy for distant employees to get their hands on it. There is an easy way to upgrade all of your devices in scope to Windows 11 in Intune by launching a feature update deployment and choosing 21H2.
In addition, the upgrade is free for the time being if you're running Windows 10 on a compatible PC. When there is just one operating system to support, it is considerably easier for software developers to provide new features and bug fixes for their products. Depending on your PC, Windows 11 may make your pc/laptop run slower or faster, therefore, it is important that you do a compatibility test before you start the Windows 11 installation. If your device is fast enough to start the operating system download right away! There are a ton of benefits of upgrading to Windows 11, one of them being playing a wide range of games at a faster pace, since the operating system will be more efficient, playing games on the device will be more precise, you can also play online games with the chance to win some money on an online gaming platform, these are the best betting sites in Ontario if you have been seeking a new platform for gaming. 
Improved Safety Measures
Safety is one of the most challenging aspects of managing a remote workforce: securing many devices that are not necessarily maintained on-premises has become more difficult for IT departments to keep up with the ever-increasing sophistication of cyberattacks. As a result, the most intriguing aspect of Windows 11 for IT professionals will be the much-improved security measures.
Microsoft has boosted security by increasing hardware requirements and adding additional safeguards at the chip and cloud levels, among other methods. For example, computer processors must enable virtualization-based security and be of the 8th generation or later.
Secure Boot prevents malware from gaining control of your machine before the operating system has even started. In order to operate Windows 11, you'll need a computer chip called a Trusted Platform Module (TPM 2.0), which is a hardware-based security safeguard for your system.
Be Able to Multitask by Using Snap Assist
The introduction of snap layouts in Windows 11 is one of the handiest and time-saving features of the new operating system. There are six alternative layouts available when using snap layouts, allowing you to have up to four windows open at a time. While doing research for a paper, you may use Word in a bigger window alongside Chrome and your calendar in a smaller one.