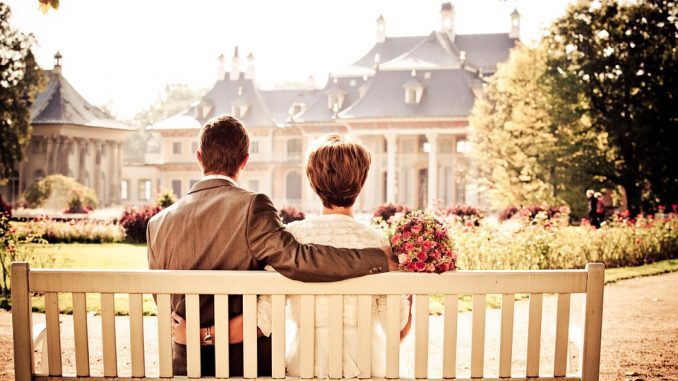 Reading Time:
2
minutes
Now that wedding season is here, it is nearly impossible to ignore the steady drumbeat of engagement ring photos, wedding proposal videos, shower announcements, wedding invitations and party photos. Yet all these reminders of true love can be particularly challenging for single people who haven't found their "one and only" and struggle with feelings of envy, loneliness and unworthiness.
Jennie Lynn, author of the new book Magnetic Love: Stop Chasing What You Want…Start Attracting It (Hasmark Publishing, July 2017), empathizes with this pain and endeavors to empower millions to finally find their soul mate just in time for summer.
Instead of avoiding social media, Jennie Lynn suggests singles look within to make themselves stronger candidates for love. She found the love of her life almost instantly when she applied these simple principles:
Discover what love really is so you know when you have found it
Banish fear — learn how this is subconsciously blocking you without you even knowing it
Establish a positive self-image – the better person you are, the better person you will attract
Bullet proof yourself from relationship faux pas so you can not only find love, but keep it forever
Praise for Magnetic Love
"Magnetic Love is the only kind of love there is, and it's the book that will top the charts in 2017. When we learn to master our mind, we transform our lives." – Bob Proctor, featured in the film The Secret
"A goldmine of wisdom that involves victory in loving yourself, happiness in relationships, fulfillment in health, money freedom and anything you desire." —
New York Times bestselling author Peggy McColl
About Jennie Lynn
As one of Bob's Proctor's top consultants, Jennie Lynn empowers individuals to improve their health/fitness, relationships, body/self-image, and career and money consciousness. She is also a magazine writer and professional model, and is a worldwide triple pro champion in natural figure, physique, and bodybuilding.
Free Offers
A free report on critical mistakes keeping you single complete with a valuable checklist can be obtained at www.thelovegenie.com
Jennie Lynn invites readers to visit www.JennieLynn.com/MagneticLoveBook before July 17 to take advantage of a pre-launch special. Magnetic Love is available for free (just pay shipping) with a free eBook while you wait.
SOURCE Jennie Lynn