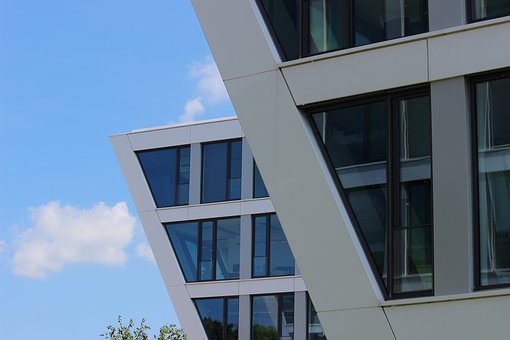 Reading Time:
3
minutes
 By Darrell Smith, Executive Director of The International Window Film Association (IWFA)
In today's world, being environmentally consciousness and incorporating green initiatives is a high priority for many companies. It not only helps a businesses' bottom line but also the planet. Knowing this, companies can incorporate professionally installed window film as an economical means to advance their green initiatives.
According to the US Department of Energy (DOE), between 25-35 percent of wasted building energy is blamed on inefficient windows, and many older commercial buildings still have inefficient single pane glass windows. With professionally installed energy control window film, a building operator can go from having windows that allow 90 percent of the solar energy into the building, to windows that allow in less than 25 percent of solar energy. Once installed, window film may offer year-round savings of about 5 to 10 percent of the total energy bill – for cooling alone the savings may reach 30 percent.
By offering seven times the energy savings per dollar spent when compared with full window replacement, window film is an eco-friendly option that helps companies save money while still making the needed improvement. Many states across the country offer businesses incentives for undertaking "green" projects and window film may qualify for project reimbursements and tax reductions.
There are many types of window films to suit required building and customer needs. From darker films for glare control or privacy purposes, to films appearing almost totally clear, options abound. More than 250 solar-control films are National Fenestration Rating Council-certified, so companies can be assured of the energy-performance potential of the window film. It is important that a professional install the film to ensure a proper fit and that it performs to its best ability. No install is too difficult as window film works with virtually any type of window. Whether looking to cover a floor-to-ceiling window, or a uniquely shaped window, professionally trained and accredited installers can install window film on different types of windows. The installation can be done on a room-by-room basis, or after regular facility hours with little to no disruption to normal operations, making it a convenient process.
In addition to the energy savings, window film can increase comfort in a workspace. A pane of clear glass reflects about 6 percent of solar radiation, absorbs 5 percent and transmits the remaining. When this energy enters a space and is combined with the ambient heat already present in a room — due to people, computers and reradiated heat absorbed by furniture and carpeting — the excess heat can make an uncomfortable difference, particularly for people near windows. Window film is an economical way to improve the comfort in the room.
The benefits of professionally installed window film extend beyond a building's walls as well. Roughly 258 million tons of municipal solid waste is generated each year. By installing window film on older inefficient windows, instead of discarding them, the amount of landfill waste can also be reduced. In addition, window film blocks up to 99 percent of UV rays, protecting your skin and furnishings and offers safety by helping hold the glass together upon impact, for example from an accident or storm.
Window films typically have at least a ten-year manufacturer's warranty, but products today may have 12 to 20 years of warranty coverage from the manufacturer, dependent on the specific film and intended use. The U.S. Department of Energy Weatherization Assistance Program's software uses a 15-year life expectancy for low-to medium-price window films on windows in older buildings. Ultimately, the actual life of quality window films may greatly exceed the warranty period, making window film an excellent investment.
By taking advantage of the green benefits achieved by having window film professionally installed, a business can run more efficiently while helping the planet.
Author Bio: Darrell Smith is the Executive Director of The International Window Film Association (IWFA). The IWFA is a unified industry body of window film dealers, distributors, and manufacturers that facilitates the growth of the window film industry though the use of education, research, advocacy and consumer awareness.  The organization builds alliances with trade associations, utilities and government agencies to advance dealers' and distributors' businesses and provide value to their customers.