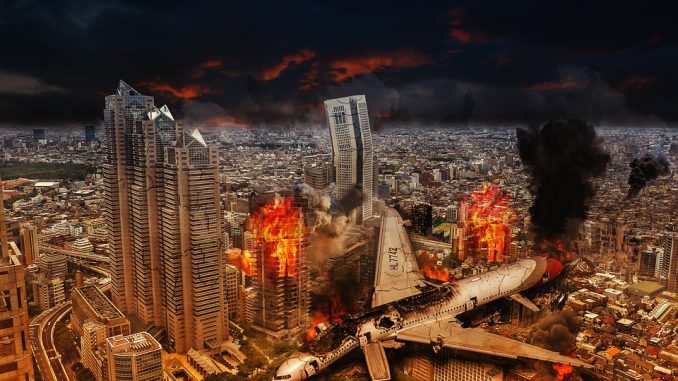 Reading Time:
2
minutes
Editorial Team, USADC
Let's face it, flying is a drag these days.  The food was never great on planes, but now it is largely nonexistent ("would you like peanuts with your pretzels?").  In-flight movies are becoming increasingly rare, in fact, some domestic airlines will not even bother with them these days.  When they do offer films, they are rarely box office sensations.  However, in spite of the fact most airlines have bad taste in both food and films, there are some movies you will likely never find on an airplane.  They are in no particular order and are simply for your entertainment. But remember, do not watch them on a plane.
Airplane (1980).  Yes, this film is hilarious.  It has made many laugh until they cried.  It is one of the funniest films on plane travel ever.  In spite of that, the last thing one wants to hear while flying is "assume a crash position," regardless of how funny the results on the screen.  This film led to the significantly less humorous, Airport 2.
Airport (1970), Airport 1975, Airport '77, and Airport '79.  These were like soap operas in the air with frightening story lines about flying.  They were a bit melodramatic and were the inspiration for both Airplane and Airplane 2 (above).
Snakes on the Plane (2006).  Snakes on the plane?  Really?  Enough said.
Con Air (1997).  This move is awesome.  One part drama, one part action, one part really funny (even if unintentionally).  Convicts taking over an airplane will make everyone look at their fellow passengers suspiciously.  The crash scene into Vegas was pretty impressive.  Still scary 20 years later.
Skyjacked (1972).  Filmed during the height of the hijacking craze, this move is stressful (if not very well done).
There are many others, but these were among the most prominent that came to mind by our editors.  We would love to hear from you about other movies that should be on the list.  This list was developed by our editorial team and kind of show's our age.  We would love to get the perspective of younger movie watchers.