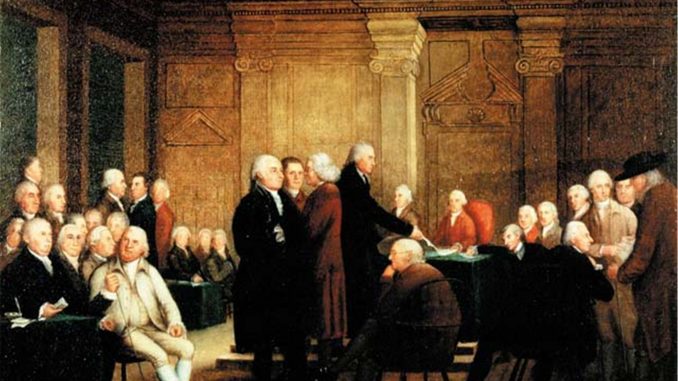 Reading Time:
3
minutes
By Kip Kolson, Special for USADC
For Rep. Paul Gosar, it's not all in the family. Huffington Post: 9/21/2018  
https://www.huffingtonpost.com/entry/paul-gosar-siblings-attack-ad_us_5ba57e7fe4b0375f8f9cfaed
"Paul Gosar, a four-term congressman, is a staunch conservative and supporter of President Donald Trump. He supports building a wall along the U.S.-Mexico border and suggested that the Army should build it. He's joined Trump's relentless attacks on the media and once called on Attorney General Jeff Sessions and Capitol Police to arrest any undocumented immigrants who attended this year's State of the Union as guests."
"Based on their participation in Brill's campaign ads, at least six of Gosar's nine siblings don't agree with their brother's politics and want his opponent to win."
"It would be difficult to see my brother as anything but a racist," Grace Gosar says in one of the videos, according to the Phoenix New Times."
When you listen to the six siblings of Republican Paul Gosar on the video created by his Democrat opponent, you get a sense of animosity towards their brother because he holds a different viewpoint than theirs. His sister Grace even refers to Paul as a racist and others use very disparaging words.
In a separate article in the New York Times; "Bernadette Gosar, 85, the mother of 10 Gosar children, told The New York Times she was "shocked" and "crushed" that six of her children would agree to appear in, so far, a series of four advertisements condemning their oldest brother for his political beliefs and rhetoric as he seeks a fifth term in Arizona's 4th District."
"Bernadette Gosar sided with her congressman son politically. But she defended her whole family, too. She said she had a "wonderful family" that just didn't see eye to eye with Paul on politics."
"I share the same philosophy and policies that Paul does," Bernadette Gosar said. "He's done a hell of a job for Arizona, and they love him."
Paul has been an Arizona US Congressman since 2011, so why did these siblings turn on him now? But that is not the question I am addressing. Instead of politics and ideologies, what if this had been the family business or businesses? Hypothetically, what if the conflict is who gets the three apartment complexes, or the beach house and mountain home or the family residence where all the children were born and raised, or it is about the classic car or coin collections? What does it do to parents when they have these sibling rivalries erupting between their children; or, though it does not say this in the article on the Gosar family, what if the children turn on mom for supporting her son and sharing his political views? It is not unusual to have parents suing children or children suing parents. If mom Gosar was "shocked" and "crushed" about their treatment of their brother, imagine how she will feel if they direct their feelings towards her!
The historically proven statistic is 70% of wealth is lost each time it passes to the next generation and completely gone in three generations. Staying with the article, we know nothing of the Gosar patriarch's and matriarch's estate; but if this kind of animosity and bitterness is being displayed for the world to see, what will it be like when dad and mom die and fighting over the family wealth begins?
One Gosar daughter said, "I think my brother traded a lot of the values we had at our kitchen table," and the others say this is about our family's honor. If mom is supporting the Republican son the other children are abandoning, whose values were discussed at the kitchen table and whose honor is really in question? What is said is not always what is heard and understood by other family members. The primary destructors in families are poor communication and lack of trust. Additionally, each child will be affected and swayed by forces and experiences outside the family that create biases they bring into the family resulting in divisions and conflicts.
It does not have to be this way, but families cannot solve these issues without help from a family wealth coach. There must be a desire to solve them and a commitment to be intentional and methodical about the process. I wrote You Can Have It All; Wealth, Wisdom, and Purpose—Strategies for Creating a Lasting Legacy and Strong Family precisely to create awareness of the conflict between people and money in families and offer solutions to addressing this potential toxic relationship so the wealth can unite and strengthen a family rather than destroying it.
By the way, Paul Gosar tweeted after reading his mother's comments; "I guess I really am Mom's favorite!" I suspect that did not build a bridge to reconciliation!
Kip Kolson is the president of Family Wealth Leadership, a multi-family office and family coaching firm, and author of You Can Have It All; Wealth, Wisdom, and Purpose—Strategies for Creating a Lasting Legacy and Strong Family. You can order your copy at Amazon, the FWL website below, or email info@familywealthleadership.com
Website: www.familywealthleadership.com