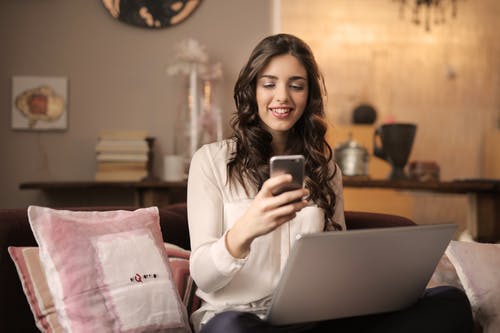 Reading Time:
4
minutes
MakerSights, pioneer of the predictive product decision platform for retail, today released findings from its inaugural State of Technology in Retail Report, which revealed the role consumers' feedback has on their likelihood to purchase products. The report also found that despite a healthy consumer appetite for providing feedback, product professionals are still challenged with understanding what their customers want. Additional findings pointed to the importance of customer feedback and adoption of new technologies (e.g., artificial intelligence, predictive analytics or 3D printing) in bridging the gap between understanding what consumers want and increasing sales and brand affinity. The report's findings were based on a two-part survey of more than 200 product professionals from retailers and brands as well as nearly 300 consumers.
The prevalence of digital and mobile – compounded by the popularity of social platforms such as Instagram, Snapchat, Youtube and Pinterest – continues to churn out millions of tech-savvy consumers who are hooked on the access, influence and real-time gratification that the modern digital landscape gives them. Consumers across all generations have been primed to expect their favorite brands and retailers will follow suit. Consequently, brands and retailers are faced with the mounting urgency to recognize and react to the specific needs and wants of today's consumers.
"We are seeing major shifts in consumer expectations for how they want to communicate and transact with their favorite brands. We no longer live in a world where brands can dictate trends and consumers will wait to purchase what is made available to them," said Matt Field, MakerSights president and co-founder. "As the results of this report clearly show, collaboration, transparency and continuous dialogue are top of mind for today's consumers when assessing purchase options—it must become a bigger part of the go-to-market process for brands hoping to retain mindshare and loyalty."
Consumers know what they want and they want to be heard
The survey of 301 consumers found that they value being engaged in the product creation and go-to-market process. Respondents indicated that being part of the process would impact future purchase decisions and brand loyalty:
75 percent noted that if a brand asked them for feedback on future products or ideas that it would increase their likelihood to purchase from that brand
66 percent indicated that they wish there were more opportunities to share feedback with their favorite brands
83 percent of millennial and Gen Z consumers surveyed (ages 18-34) indicated an increased likelihood to purchase from a brand that asked them for feedback
Nearly one quarter (22 percent) indicated that the "ability to have a say in how or what products are made" was a driver of loyalty to a brand
In contrast, the survey of 254 retail professionals found that a top challenge for product teams remains understanding end-consumer preferences. This reveals a gap between consumer expectations for more dialogue and the perceived lack of consumer discovery on the part of retail businesses.
43 percent indicated that the toughest challenge they face today when bringing new products to market is "understanding customer preferences," followed by inventory management (41 percent) and pricing strategy (32 percent)
41 percent reported that the most critical challenge in retail today is acquiring and retaining customers, followed by 28 percent who reported ineffective organizational structures (e.g., siloed departments)
Technology is seen as valuable, but there is room for improvement
Most product professionals believe that integrating technology into their processes positively impacts their business outcomes. However, while technology is seen as valuable to their roles, many still rely on legacy tools such as Excel and other manual data entry tools in their go-to-market process:
More than two thirds (82 percent) stated that technology means efficiency to their business
58 percent reported that they rely on Excel and manual data entry tools in their go-to-market process, whereas only 20 percent report utilizing PDM/PLM software and 43 percent report using demand/inventory forecasting tools
More than 61 percent reported that embracing technology further is a "high" priority at their company
While some product professionals fear the negative impact of implementing new technologies on their roles, others recognize how it could improve how their company brings new products to market across all stages of the product creation process:
Over one-third of product professionals surveyed (33 percent) indicated that their biggest concern regarding the adoption of new technologies is that creativity will be stifled
Another third (31 percent) indicated that their biggest concern is being replaced by new technologies
When bringing new products to market (i.e., design, creation and sales), 51 percent stated that product allocation (e.g., channel, store, region) would most benefit from new tools and technologies, followed by pricing (44 percent) and prototyping and sampling (38 percent)
The top three new technologies product professionals found most intriguing were 3D printing (selected by 46 percent), artificial intelligence (AI) and predictive technologies (selected by 40 percent), and body scanning and fit technology (selected by 35 percent)
The complete State of Technology in Retail Report is now available for download at: http://makersights.com/state-of-technology-in-retail-report/
About MakerSights
MakerSights, pioneer of the product decision platform for retail, provides a trusted digital feedback loop between the market and the makers, bridging the gap between what brands think consumers want and what consumers value. Tightly aligned to the retail calendar, MakerSights' AI-driven technology partners with product teams to support informed decision-making at every stage of the creation and go-to-market process, from ideation to line planning and sell-in. By capturing the combined wisdom of human instinct and machine learning, MakerSights accurately predicts which styles will be winners and losers, eliminating risk at all product development stages. The platform correlates feedback from existing and potential consumers with historical sales data and product professionals' creative intuitions to serve up "smart," stage-specific recommendations on how to take action. Teams can use MakerSights to rapidly validate entire assortments, product attributes, or what will appeal to target demographics – before time and money are committed. Up to 10X less costly and 20X more efficient than traditional focus groups, with MakerSights it's fast and easy to collect input from consumers at scale to test product hypotheses, while its mobile-first user experience inspires authentic responses from consumers. On average, brands using MakerSights experience a 3-5% margin lift. Top apparel, footwear and accessories brands worldwide—including Levi's, J.Crew, Madewell, Shinola, Taylor Stitch, HOKA ONE ONE and Allbirds—have de-risked billions of inventory investments by using MakerSights to measure consumer appeal for new concepts, to make sustainable choices and increase profitability of assortments across regions, channels and key accounts.