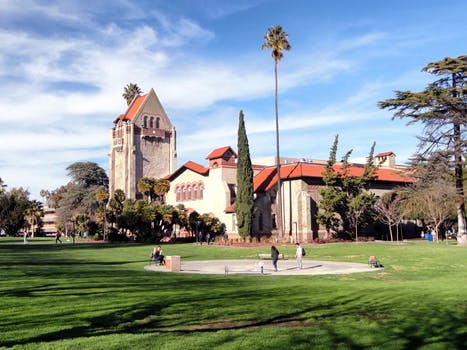 Reading Time:
2
minutes
College Consensus (http://www.collegeconsensus.com), a unique new college ranking website, has published their ranking of the Best Colleges in Virginia 2018 at https://www.collegeconsensus.com/ranking/best-colleges-va/
To identify the Best Colleges in Virginia for 2018, College Consensus combined the latest results from the most respected college ranking systems with thousands of real student reviews to produce a unique consensus score for each school. According to College Consensus founder Jeremy Alder, "Like Rotten Tomatoes does for movies, College Consensus gathers college rankings and reviews from around the web and distills them into a simple, easy to understand score so students can quickly and easily compare schools. It is the ranking of all rankings, so to speak." Learn more about the College Consensus rankings methodology at http://www.collegeconsensus.com/about/.
To help prospective Virginia students evaluate the higher education options that are right for their individual needs, College Consensus identified the best-ranked colleges in the Old Dominion (presented here in alphabetical order):
Washington & Lee University – Lexington, VA
University of Richmond – Richmond, VA
University of Virginia – Charlottesville, VA
College of William & Mary – Williamsburg, VA
James Madison University – Harrisonburg, VA
Virginia Polytechnic Institute and State University – Blacksburg, VA
Hampden-Sydney College – Hampden Sydney, VA
Christopher Newport University – Newport News, VA
Eastern Mennonite University – Harrisonburg, VA
Virginia Military Institute – Lexington, VA
University of Mary Washington – Fredericksburg, VA
Longwood University – Farmville, VA
Lynchburg College – Lynchburg, VA
Hampton University – Hampton, VA
Sweet Briar College – Sweet Briar, VA
Averett University – Danville, VA
Roanoke College – Roanoke, VA
George Mason University – Fairfax, VA
Randolph-Macon College – Ashland, VA
Randolph College – Lynchburg, VA
Bluefield College – Bluefield, VA
Marymount University – Arlington, VA
Ferrum College – Ferrum, VA
Emory & Henry College – Emory, VA
Virginia Commonwealth University – Richmond, VA
Virginia has helped define excellence in higher education for centuries, with some of the oldest and most prestigious private and public universities in the nation, not just the South. Possibly no other state has had the level of political influence that Virginia has massed since the Colonial period, from its leading role in the American Revolution, to the Washington, DC, suburbs where most of the nation's top leaders and civil servants live. With Washington's support, Virginia has not only developed political power, but a dominant position in higher education, tech research, culture, and many other fields as well. From Southern Ivies to authoritative liberal arts colleges to one of the most prestigious public research universities in the world, Virginia demonstrates the meaning of excellence.
As Managing Editor Carrie Sealey-Morris explains, "The best colleges and universities in Virginia account for some of the most important institutions in American history, period." "With some of the oldest, some of the most prestigious, and some of the most connected colleges and universities in the nation," as Sealey-Morris goes on, "Virginia easily ranks as one of the most educated states." While much of Virginia is dominated by the federal government, it's not all politics: "The best colleges in Virginia are actively, intentionally driving innovation and development in American culture, politics, education, and technology." As it has been in the past, so it will be in the future: "Virginia's top colleges and universities continue to attract the best and brightest young people from all over America and the world, gaining strength in diversity."