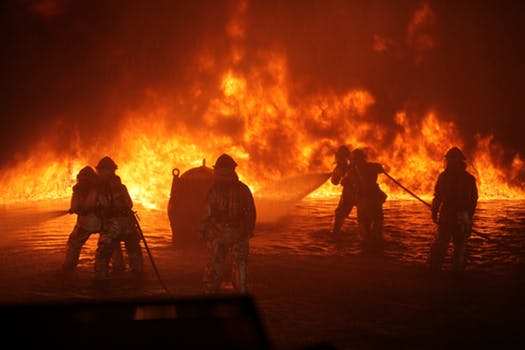 Reading Time:
2
minutes
Too many Americans right now know the troubles that out-of-control fires can bring. Much of the western states have been dealing with fires, smoke and ash. It can even be a health hazard for those living several miles away from the initial fire. Financial Education Benefits Center (FEBC), a membership benefits company that offers relevant everyday discounts, warns people that are experiencing the fire fallout to be as careful as possible.
"Fires come with many more problems than people realize. The air quality goes down and sometimes you find yourself having to wipe ash off of your windshield to get somewhere," said Jennifer Martinez, manager at FEBC. Staying indoors as much as possible is the best solution during these wildfire times because it will help people avoid breathing in smoke, but staying inside is not always realistic. People who are impacted by these fires should have a proper air mask (such as an N95 or P100) and wear it safely. This is another easy, smart and effective way to avoid lung damage that could be caused by the fires. When using an air mask, make sure to bend the metal strip at the top of the mask so that the mask forms to the wearer's face. Even with fires and smoke, life doesn't stand still; people have to keep going on with their lives. People still have to care for themselves, their bodies and their families.
FEBC members can potentially greatly benefit from discounts on everyday needs – especially ones who are dealing with natural disasters. Groceries and prescriptions are still everyday necessities and select discounts on these items might help members afford their needs easier and have more funds for other necessary items. Access to a non-emergency 24-hour nurse hotline may also help give members a little more peace of mind knowing they can seek a health professional's advice at any time. However, it should be noted that these benefits are not meant to be treated as or to replace insurance. "FEBC wants to help members as much as possible in providing select, but welcome discounts to daily needs. From our family to yours, please stay safe this summer," said Martinez.