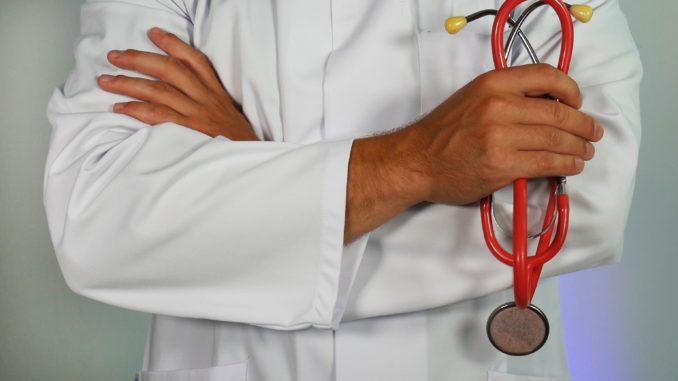 Reading Time:
4
minutes
Three-month-old Zoey Grant's parents didn't know what caused the bruise on her bottom, and since it wasn't an injury the baby could sustain on her own, a state-backed child abuse pediatrician in Dallas reported the mark as abuse — failing to mention that it was the parents who first noticed the injury and brought the child in for an evaluation, worried she may have been hurt at day care. Armed with the doctor's report, Child Protective Services workers showed up with emergency removal orders and placed Zoey and an older sibling in foster care.
Short drops don't usually cause serious head injuries, so when 5-month-old Mason Bright arrived at a Houston emergency room with two skull fractures and subdural bleeding, a doctor in training to become a child abuse pediatrician concluded that the injuries would not have resulted from an accidental fall in the driveway, as his mother insisted. A later test revealed that the boy may have suffered from a clotting disorder that helped explain the excessive bleeding, and another medical expert pointed out that it's possible to suffer multiple skull fractures from a single short fall. But that didn't stop Child Protective Services from taking the boy and his older sister.
In another case, grandparents in East Texas lost custody of their grandchildren and were sentenced to 25 years in prison based largely on the opinion of a child abuse pediatrician who told authorities that, based on the pattern of burns on a child who'd been scalded in a bathtub, he could determine with certainty — without even knowing the water temperature or other variables — whether the injuries were accidental or inflicted. The Texas Court of Criminal Appeals overturned the couple's convictions in 2016 after concluding that the doctor "did not base his opinion on the particular facts" of the case.
Then there is the case of Lorina Troy. Her story is similar to the preceding ones except for one thing: Lorina wrote about the whole experience in a book titled Miracles of Faith. It follows the Troy family's path through medical misdiagnosis, lost child custody, legal charges, and ultimately exoneration. 
Lorina's story begins in early 2015. She and her husband Jason had recently moved from California to Texas. Shortly afterwards, Lorina gave birth to their second son, JJ. All seemed to go well until JJ started vomiting after being brought home. Lorina took her baby to their pediatrician, who diagnosed JJ with the stomach flu. They were sent home with the recommendation to keep JJ hydrated. But he didn't stop vomiting. Lorina took JJ to urgent care centers and eventually a children's hospital. It would turn out that vomiting was a side effect of JJ's true medical issue, but at the time no one could figure out what was wrong. Things were complicated by the fact that JJ's head was larger than it should be, and it was growing. Lorina finally managed to get a doctor at the hospital to do an MRI on JJ.
The MRI found fluid built up inside JJ's skull along with a small brain bleed. While this could have been due to several medical issues, the doctor leapt to the conclusion of child abuse. Lorina asked for a second opinion but was denied. She said, "I told him, my son has never been hurt in any way, could this be anything else? And he told me, yes, but since he's a baby and can't talk, we are just going to go with abuse and walked away." So, both of Lorina's children were taken from her and placed in foster care.
As if that wasn't bad enough, Jason was then charged with felony child abuse which carried a possible sentence of five to 99 years. Due to the nature of the charges against him, he lost his job. They went through three lawyers trying to find one that could prove Jason's innocence. To pay for those legal fees, the Troys ended up selling their house. But through this Lorina was still trying to find out what was wrong with JJ, so medical bills wracked up, too. In all, from legal and medical fees and lost wages, the Troys lost $80,000 on top of selling the house.
Due to JJ and his four-year-old brother doing poorly health-wise in foster care, they were returned to Lorina after about five months. But that didn't end their troubles. Jason was still fighting a legal battle, and something was still wrong with JJ. 
Over the following two years, JJ was seen by numerous doctors but continued to be misdiagnosed. Eventually, a doctor in Maryland discovered JJ had Benign External Hydrocephalus. Hydrocephalus is a condition where cerebrospinal fluid builds up in the cranium, causing an enlarged head among other symptoms like vomiting, seizures, and breathing difficulties. It can be present at birth and is the result of genetic abnormalities, problems with fetal development, or complications at birth.
Once JJ was diagnosed, the charges against Jason were dropped and the entire Troy family was finally able to be together again. The family is trying to heal from the trauma of separation, legal battles, and financial loss. Lorina has become an advocate for families like hers that have experienced devastating results from a child's misdiagnosis. She lobbies lawmakers in Texas, California, and Washington D.C. to change laws on getting second medical opinions and the role of CPS in instances like these. She also talks to the press to raise awareness of Hydrocephalus and stories of misdiagnosis like hers and many other families across the country. 
Lorina says, "Our strength came from our faith, our prayer, and the love and support of family and friends. But we went through the most challenging events of our lives, and it has strengthened us."