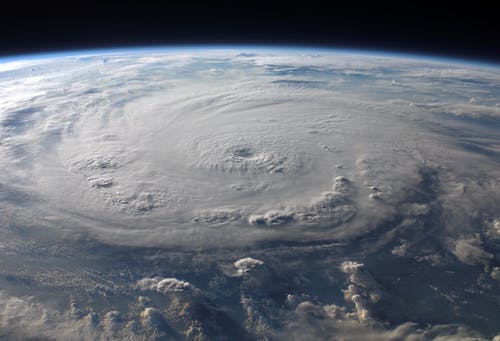 Reading Time:
2
minutes
It's been two years since a major storm hit U.S. territory, but Hurricane Dorian looks set to bring this period of calm to an end.
Dorian made landfall in Puerto Rico on the afternoon of 28 August 2019 as a category 1 hurricane, dumping torrential rain as it passed. The storm is now intensifying as it crosses the Atlantic, with forecasters predicting a direct hit on Florida as a category 4 hurricane. As with any natural disaster, this presents business owners with a major security event.
It's a sad fact that thousands of businesses are hopelessly unprepared to deal with the chaos such a storm brings. One of the first casualties of a hurricane is an interruption of power—perhaps for days, or even longer, depending on the intensity and damage. This has a massive implication for the security of a business premises.
Any security system that relies on electricity is rendered immediately useless.
Theft becomes rife as looters take to the streets. This is not simply down to opportunistic robberies—looting on an astronomical scale is an organized underworld business strategy. Such natural disasters are systematically and strategically targeted, and businesses are specifically at risk due to the valuable spoils they house.
Business Security Pre And Post-hurricane
With the approach of a storm, every company must take the necessary steps to safeguard their property. This falls into two distinct categories: before and after the event.
Some disasters are, by nature, unforeseen, making it impossible to pre-plan. But with a storm such as Dorian approaching, some steps can be taken to minimize potential damage.
These include moving valuables to a more secure location, boarding doors and windows to guard against breakage and, very importantly, ensuring that the business has adequate insurance in place.
Post-event, with the potential of thousands (or more) displaced people, those aforementioned gangs of roaming looters, not to mention mass confusion and fear fueling the mix, businesses are at their most vulnerable.
At such a time a physical security presence is the only thing that can make the difference between having a business to salvage or potentially losing everything.
Take Control With The Ultimate In Unarmed And Armed Security Patrols