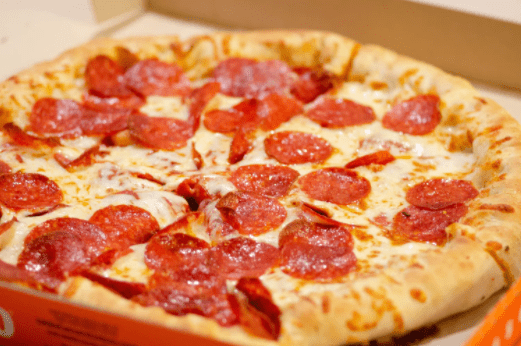 Reading Time:
2
minutes
It is no secret that Papa John's has seen its fair share of struggles in the past two years. The company's former CEO, John Schnatter, created an uproar when a conference call recording (in which he used a racial slur) was released to the public in 2019. But Papa John's new CEO, Rob Lynch, is determined not to let the former CEO's business decisions and personal politics pull the company down.
With a careful approach to branding and a total commitment to community involvement and diversity, Rob Lynch is turning things around for the behemoth pizza company that saw plunging sales after the previous CEO's divisive rhetoric.
How Papa Johns CEO Rob Lynch Revamped Papa John's famous Slogan "Better Ingredients. Better Pizza. Papa John's"
Most people are familiar with the classic slogan, "Better ingredients. Better pizza. Papa John's." The slogan is a great description for Papa John's pizza, which is a cut above average and has a reputation for quality.
In an effort to revamp the brand without abandoning the slogan Papa John's customers have come to love, Papa Johns CEO Rob Lynch added the descriptor "better day" to its slogan. The addition highlights the changes the company is making to rise from the controversies of the past few years. It also illustrates the company's commitment to becoming a valued member of the community by representing and serving all Papa John's customers.
Papa John's Plan to Shed Itself From Former CEO
With Rob Lynch as Papa John's CEO, things are finally turning around for the controversy-laden pizza company. In a televised interview with Closing Bell in 2020, Lynch explained that the company is "in full turnaround mode." The recovery, he states, is based on the business' new shift to an innovation mindset.
As part of its rebranding efforts, Papa John's has added two new products to its menu: garlic parmesan crust and Papadias®. Both are performing very well and have helped to generate excitement for the brand and its products.
In addition to adding innovative new products to its menu, Papa John's is also doing a lot to repair the damaged trust caused by the former CEO. The company is involved in many community efforts that are focused on diversity and inclusion. As Lynch explains, "We're also doing a lot to evolve our culture and make sure we're the kind of company our employees and our customers can feel proud to be a part of."
The pizza chain has also entered into a partnership with Shaquille O'Neal and has even launched a pizza in the basketball legend's honor: the Shaq-a-Roni. Featuring Papa John's fresh, never-frozen dough topped with extra pepperoni and extra cheese, the extra-large pizza is cut into eight Shaq-sized slices. It's a great choice for family dinner or a tailgate party.
See What Innovation Tastes Like
There's never been a better time to try Papa John's pizza. As Papa John's new CEO continues to make efforts to show a commitment to inclusion and diversity, the formerly struggling pizza company is now slated to make a big comeback. Be part of the action by ordering your pizza or Papadia® for lunch or dinner today.