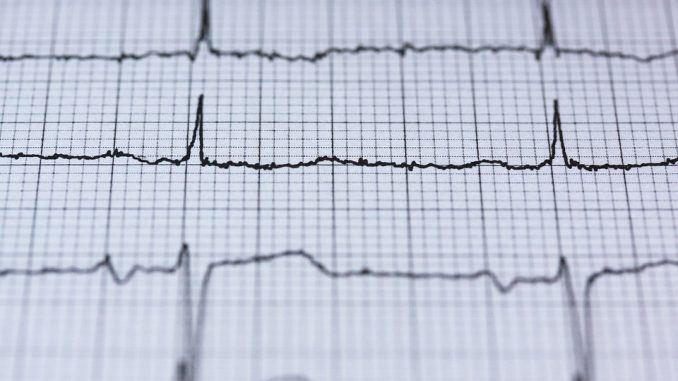 Reading Time:
3
minutes
Kalorama Information's EMR Market 2017: The Electronic Medical Records Market in an Era of Disruption details 5 interesting trends about the EMR market.
Fact One:  EMR is a Market of Hundreds of Companies
The electronic medical records market is competitive, with over 1,000 providers, according to market research firm Kalorama Information.   However, increasing mergers and acquisitions in the industry will result in the reduction in the number of competitors.   Local and country-specific vendors were counted in the total number of EMR providers but were not considered as major players in worldwide market participation.  Companies remain competitive by offering high-quality solution packages to private practices and hospitals.  A key 20 or so companies control the larger portion of the market, according to Kalorama Information's market research study.    Cerner has the largest share of the EMR market; however, there are still many opportunities for other companies and new entrants. There is still not a single system that is complete with true interoperability. The main drawback for smaller companies is the cost to enter the market with a certified product.  Several leading and innovative market participants are discussed in this report along with unique niche players including:
4Medica
Advanced MD
ALERT Life Sciences
Allmeds
Allscripts Healthcare Solutions
Amazing Charts
Aprima Medical Software
Athenahealth
Bizmatics
Cambio Healthcare Systems
CareCloud
Cerner
ChartLogic
CompuGroup Medical
Computer Programs & Systems
CSC
CureMD
drchrono
Dr First/Rcop
eClinicalWorks
Egton Medical Information
E-MDs
Epic
GE Healthcare
Greenway Medical
HealthFusion
Healthland

Henry Schein

IMS MAXIMS
InterSystems Corporation
Kareo
McKesson
MEDHOST
Meditab
Medical Information Technology
MEDITECH
Medsphere Systems
MeridianEMR, Inc
Microtest Ltd.
NextGen
Nextech
Nightingale Infomatix
NoemaLife S.p.A.
Nuesoft Technologies
Practice Fusion
Praxis
QuadraMed Corporation
Quality Systems
Quest Diagnostics
SAP AG
Sequel Systems, Inc
StreamLine MD
Tieto
WRS Health
Web PT
Fact Two: IT Staff is a concern at all venues
As the infusion of technology in healthcare creates demand for those with expertise, hospitals and large physician practices are challenged.  They may have the dollars and incentive, but not the personnel to implement and maintain EMR systems.   Vendors that offer the best service will be rewarded.
Fact Three:  Hospitals Mostly Serviced by Top 10 Vendors But not Entirely
Most hospitals go to Epic, Cerner, McKesson or other large healthcare IT companies.  There is still a hospital market for small, web-based EMR software, approximately 20% of the hospital market, according to Kalorama Information.
Fact Four: Market Growth has been impressive, but watch out
The CMS penalties for physicians and hospitals still using paper records has been a motivator.  Incentives for EMR use are one driver for the market but there is penalty for not using EMR beginning in 2015. Thanks to the incentive, use has increased among physicians, the group that vendors and the government have been targeting.  Growth rates were impressive in 2012-2016, averaging 15%.  However, growth is slowing and the focus is now on the physician and patient relationship. Regulations for attestation are changing providing more flexibility for participants
Fact Five:  Data Storage Remedies and Security Breaches are a high priority for participants
This is leading to more offerings from vendors addressing these issues and more demand from customers to make sure their information is secure.  Security breaches are a top concern as several high profile establishments have been hacked. In addition, the proliferation of smart phones, tablets and other wireless technology pose security issues.
Find more interesting trends from EMR Market 2017: The Electronic Medical Records Market in an Era of Disruptionat: https://www.kaloramainformation.com/EMR-Electronic-Medical-10785187/.
About Kalorama Information
Kalorama Information, a division of MarketResearch.com, supplies the latest in independent medical market research in diagnostics, biotech, pharmaceuticals, medical devices and healthcare; as well as a full range of custom research services. Reports can be purchased through Kalorama's website and are also available on www.marketresearch.com and www.profound.com.
We routinely assist the media with healthcare topics. Follow us on Twitter, LinkedIn and our blog on our company website.
Please link any media or news references to our reports or data to http://www.kaloramainformation.com/.
SOURCE Kalorama Information