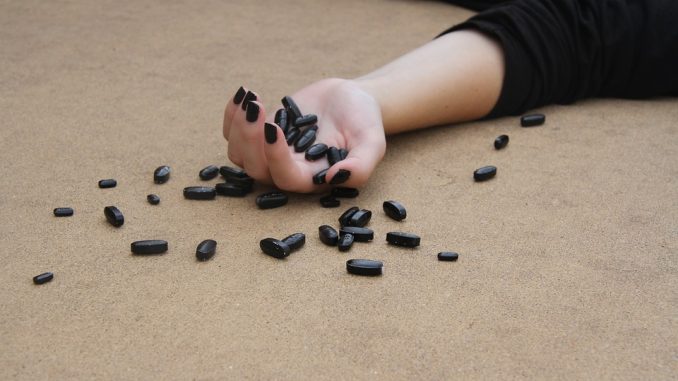 Reading Time:
3
minutes
Dr. Randolph D. Sconiers, DSW, LCSW (Dr.S) is set to take mental health for young people to the next level with practical, powerful, and innovative concepts. This is someone to definitely keep an eye on when it comes to mental health education.
Let's face it, mental health in this country is one of the most-talked-about issues. The episodes of bullying, suicide, and depression among our young people continue to rise. Not to mention the ongoing issues of chronic community violence that impact youth in urban cities throughout America. There is hope, and one change agent has set out on a mission to help our young people realize that they are strong enough to overcome the mental-health challenges they are facing. Dr. Randolph D. Sconiers, also known as Dr. S to many, is exactly what this next generation needs: a believer.
Dr. S is not your average Doctor of Social Work or New Jersey Licensed Clinical Social Worker. One look at his style of dress, knowledge of hip-hop culture, and wisdom about clinical interventions, and one knows they're about to connect with someone on a greater mission. Dr. S is a maverick of sorts, with a unique ability to communicate highly theoretical clinical principles into very practical and easy-to-understand concepts for our youth. His Project: EmpowerMENt Program is a 6-8 week empowerment group for young men that focuses on the importance of empathy, emotional intelligence, and respect. The program that is currently at Plainfield High School in New Jersey has successfully graduated over 40 students. An idea that started as a pilot program has successfully gone on to be a staple with Plainfield High School's Pride program.
https://patch.com/new-jersey/newbrunswick/pilot-program-offers-hope-to-struggling-young-men
Not only does Dr. S facilitate ongoing groups with our youth, he is also a sought-after motivational speaker at middle schools and high schools. Dr. S delivers what he calls "Empowerment Speeches" to youth all over. His speaking engagements are unique in that you feel like he's speaking directly to you in an assembly filled with kids. As a clinical therapist, Dr. S makes every engagement feel like a 1:1 counseling session in which you get to listen, share, and feel empowered to overcome challenges. Dr. S provides speaking engagements on various topics such as "Activating Your Dreams," "Project: Empowerment," and "Character Crazy." He also conducts a presentation on Self-Care for adults to help people avoid the dreaded word burnout, while enjoying more moments of peace and happiness.
For those who may not get to meet Dr. S in person, they're in luck. He is also an author of the 5-star book, "Good Mornings: Wake-Up Calls for Life." This powerful book is available on Amazon, IBooks, Google Play, and at Barnes and Noble's online store. "Good Mornings" is a powerful daily read that's packed with positive messages of hope, inspiration, and encouragement. Dr. S provides the reader with a great way to start their day. It's true, "'Good Mornings,' is like that wake-up call to get you on your way." It's easy enough to read on that drive or bus ride to work but powerful enough to push you in a positive way. http://a.co/7FCCgc7
Lastly, how can you forget about New Steps Counseling, LLC? This is where the "magic" happens. It's the private practice of Dr. S, located in South Plainfield, New Jersey. A small office where people have been finding help to overcome issues such as anger, depression, anxiety, and trauma for many years. Dr. S conducts individual counseling sessions for children, youth, and adults. He specializes in mental health issues for youth and adolescents. It's also the location where he develops all of his ideas to address the stigma associated with mental health. It was at his New Steps Counseling, LLC location that he created Mental-Hop: an innovative and genius way to increase mental health awareness through utilizing the art form of hip-hop. Mental-Hop is in the beginning stages of development but one look at the content on its Instagram page (@MentalHop), and it's easy to see this is going to be huge. The content is so creative and at the same time easy to grasp as he uses hip-hop lyrics to educate people on mental health diagnosis, coping skills, and treatment. There is no doubt that Dr. Randolph D. Sconiers — also known as Dr. S — is on a path of purpose, and anyone that he meets along his journey will never be the same.
SOURCE Dr. Randolph D. Sconiers and New Steps Counseling, LLC